Child Car Seats and Safety Restraints: The Essentials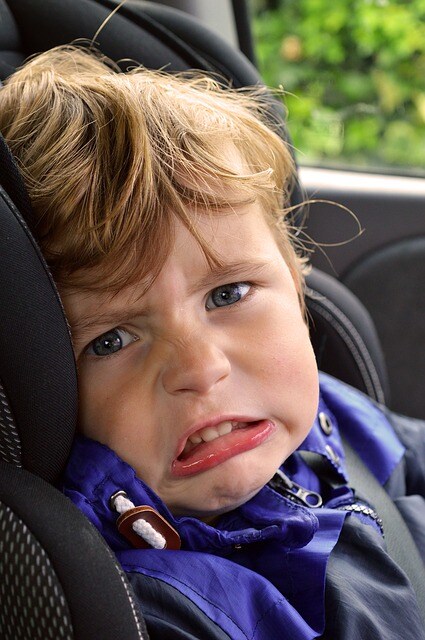 Road safety is one of the most important concerns that involve not only the driver and his passengers, but also the vehicles in front, beside, and behind him. In spite of its significance, motorists still tend to take road safety for granted, resulting in serious injuries, and in some cases, death. To protect children in vehicles, child safety restraints or car seats and booster seats were created. But should you just purchase the best-looking one you see in the stores? Here is a quick review and rundown on what you should consider and look for when purchasing child car seats.
Know Your Child's Age and Weight Group – When scouting for child safety restraints, it is imperative to determine which group your child belongs to, as these safety seats are divided into categories that will cater to babies and toddlers depending on their age and size. There are the Infant Carriers (Group 0 and 0+), which are built for newborns until they are around 9 months or 22lbs and 12-15 months or 29lbs, respectively.
Next are the Child Seats (Group 1) that are good enough to seat a baby weighing 20 to 40lbs or approximately 9 months to 4 years of age. Then there are the Booster Seats (Groups 2) for children weighing 35-55lbs or around 4 to 6 years old. Lastly, there are the Booster Seats (Group 3) for kids within the 48-79lbs range or approximately 6 to 11 years old.
Revisit Your Vehicle's Owner's Manual – This is a very crucial tip that you should always remember before buying a car seat, as there are some vehicles that cannot accommodate a child safety restraint. By scanning through the manual, you will be able to determine the exact spot where you should place the seat and decide on whether or not you should go for something that functions using a seatbelt or a LATCH system.
Instructions that are Clear as Daylight – When you are already in the store, make sure to scan the instructions that come with the car seats or safety restraints you are looking to purchase. Are they clear and easy to understand? Do they come with images and diagrams that will make the installation a breeze?
Retainer Clips Matter… – When choosing a car seat, it is advisable to go for one that features two-piece retainer clips, which are harder for your child to unfasten. Surely you wouldn't want your child to unbuckle his seat and climb out, would you? So better be safe on this one than sorry.
…and Harness Adjusters Too – Make sure that you purchase a seat that has accessible harness adjusters that are simple to operate. Having to reach them easily will not only add comfort, but will ensure effectiveness in case a car crash happens.
Comfort in All Aspects – Lastly, you would want something that will provide comfort not only for your child, but also for you. Yes, you. Pick something that is made of smooth fabric, which is much easier to clean.