The New Jeep Wrangler: Driving Through the 2017 Trail in Fashion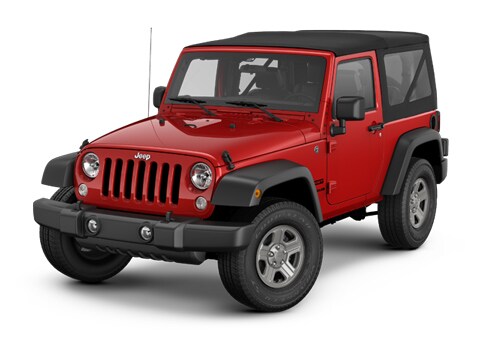 A lot of things have changed since the Jeep Wrangler was first introduced into the automotive market in 1986. And with the three decades that have passed, the iconic off-road vehicle has broken barriers through its changes while staying true to its roots and the heritage of the Jeep brand, which, incidentally, is celebrating its 75th anniversary.
Now that the 2017 Wrangler has arrived, let us take a closer look and see what we can expect in terms of performance, aesthetics, and overall appeal. Does it measure up to its predecessor? Does it exceed initial expectations? Will it be your biggest purchase for the brand new year?
What's New? What's Different?
While retaining the timeless shape and aesthetics of its predecessors, it gets the job done as far as bringing something new to the table is concerned. LED headlights and fog lamps illuminate the roads for the Rubicon and Sahara models and come as an optional add-on for the Sport. These improvements enable you to enjoy better visibility during some of the most testing weather conditions, as well as ultra dark roads or in times when there's heavy fog.
Another great addition Jeep offers Wrangler fans is the new Cold Weather Package for its Sport model, which "winterizes" driving experience. Since comfort is a must during those long, cold drives during winter, the package provides heated seats and remote starting, which warms up the vehicle even before you set foot inside. Moreover, the 2017 Sport and Sahara trims still come with practically the same features as the previous year's, such as front and rear cup holders, power and tilt-adjustable steering wheels, audio and cruise controls on the steering wheel, dual vanity mirrors, cargo floor mats, and front seatback storage, to name a few.
As for the performance, things are looking pretty much the same, more or less. The 2017 Wrangler still comes in a four-wheel drive with a 3.6L V-6 engine. The vehicle still sports a 285 horsepower at 6,400rpm, which still packs a punch, no doubt. Fuel consumption for the Sport and Sahara are still the same as last year's with a combined MPG of 18, 22.5 gal., and 360.0/472.5 mi. range in miles (Cty/hwy).
As for safety, the new Wrangler still carries the same level of safety and protection as the 2016 version. Anti-lock brakes and Traction Control are still present, together with Electronic Stability Control and Tire-pressure Monitor, two front and two rear headrests, Post-collision Safety System, 4-Wheel ABS, Engine Immobilizer, and Remote Anti-Theft Alarm System, among many other features.
What Reviewers Would Have Wanted Improved:
Fuel economy is a bit below compared to other modern crossovers in the market.

Braking distances are a bit long.
Despite a number of safety features, it still lacks some of the latest offerings found in other vehicles.
Superb performance on the trail.

Very enjoyable to drive, even on rough roads.

A rugged character that adds to the beauty of the SUV.

Not much problem in finding parts in the factories, as well as the aftermarket.