The 2017 Ford Edge: Space, Comfort, and Technology in a Smooth Ride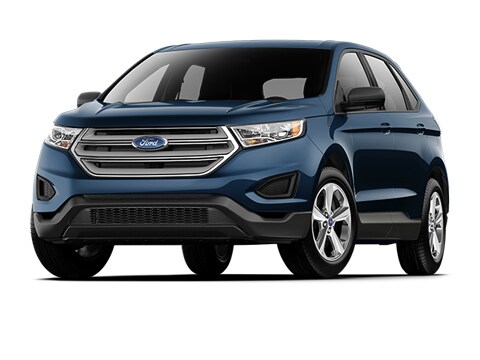 Ford welcomes 2017 with its latest incarnation of their beloved family-friendly SUV, the Edge. Much like what they did with its predecessor, Ford made sure that the 2017 Edge still provides enough room for a family of four with additional space to spare for other stuff at the back. Additionally, it offers a smooth ride compared to its other contemporaries in the market, among other notable pros.
The question now is, will the 2017 incarnation have enough to make prospective buyers and families who are looking to invest in a trusted SUV shell out their dough?
It is always a tall order for any automotive manufacturer to top their previous creations, especially when the latter received the nod of the public. As for the 2017 Edge, there are some changes, but not on the major side of things. The base engine size is still the same at 2.0L, the Double Overhead Cam (DOHC), and Inline 4 Cylinders. It also sports the same horsepower at 245hp @ 5500rpm and torque of 275 ft-lbs@3,000rpm.
When it comes to fuel consumption, it has a combined MPG of 23 with an EPA Mileage Estimate of 20/27mpg, compared to last year's 20/28. The measurements are identical, with a cargo capacity of 39.2 cu.ft., EPA interior volume of 187.3 cu.ft., height of 68.6 in., and a length of 188.1 in. The wheelbase and width are likewise the same at 112.2 in. and 75.9 in., respectively.
The power feature offerings are still the same with two one-touch power windows, hands-free entry, and heated mirrors. And for the instrumentations, the 2017 edition still comes with the ever reliable clock, compass, trip computer, tachometer, and an external temperature display. When it comes to comfort and convenience, still present are the cruise control and electric power steering features, keyless ignition and tilt and telescopic steering wheel, rear parking sensors and rear view camera, and interior air filtration and climate control, among others.
As for safety during the drive, families will get to enjoy the level of assurance offered by last year's model. Still present are the dual front side-mounted airbags, front and rear head airbags, post-collision safety system, and stability control. In addition, still included in the safety features are the 4-wheel ABS, traction control, Passenger airbag occupant sensing deactivation, Front and rear ventilated disc brakes, Rear center 3-point belt, and rear door child safety locks, just to name a few.
As you can see not much has changed for the 2017 except that it really offers a good, smooth ride compared to its competitors. Is it still worth getting? By all means, especially if you haven't experienced the Ford Edge's earlier incarnations.
What the Reviewers Thought Could Have Been Improved:
Slow reaction of the transmission.

Some drivers may find the base engine a bit sluggish at times.
What the Reviewers Liked:
Offers more than enough room to comfortably seat a four to five-person family, with ample space for luggage.

Fuel efficiency and notable performance-oriented engines.

Smooth ride compared to its contemporaries from other brands.