How to Survive Your Work Holiday Party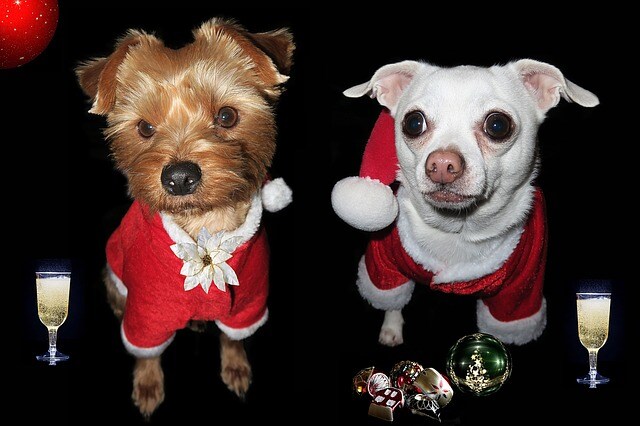 Much like any other company, the business you work for is probably going to be holding its annual work holiday party before the year ends. Although you might be looking forward to a night of festive merriment (and of course, that two-week break that follows after), office holiday parties can turn out to be more like the "Nightmare Before Christmas" instead of "the most wonderful time of the year".
Work holiday parties can be tricky. While you may be expected to maintain your professionalism and to continue practicing proper decorum, the event may just prove to alter the year's perception as copious amounts of alcohol are served, your manager belts out Mariah Carey songs on the karaoke machine, and scantily clad Monique makes out with one of the new interns.
Here are ways you can survive your work holiday party without getting drunk and cursing out your boss for all the crap he gave you all year:
Dress appropriately.
Remember that after the night's festivities, you will still be seeing these people.
Dressing appropriately doesn't mean that you have to put on the usual cardigan you wear when it gets too cold in the office, or slip on those boring brown heels you think makes you look "corporate". Dress up, but dress appropriately. Make your workers see you in a better light. Make them realize that you do actually look awesome when you're trying. And when I say "trying", I don't mean "trying too hard". Leave the pasties and those sequined short shorts at home.
Socialize.
Your work holiday party is a great time for you to socialize and interact with your co-workers outside of working hours. Get to know them more. Talk about your family, your children, and the fact that the ones you refer to as "children" are actually your cats. Try to ignore your phone, and for goodness sake, get off of Facebook for a few hours. Enjoy this time with the people you spend most of the work week with. And for that co-worker whose name you can't quite pronounce (Is it "Ex-avier" or "Ha-vee-ay"?)? Just acknowledge and greet him with a "Happy Holidays, man!"
Enjoy the freebies moderately.
Admit it – you're looking forward to going to the party because of the free food and the free booze. However, while you may want to stuff yourself silly, and go all out on the alcohol, make sure you enjoy the freebies in moderation. After all, you wouldn't want to be that employee everyone sees getting drunk and spewing all over the garbage bin, or the one who scarfed down all the pasta and didn't leave any for the poor pregnant office receptionist.
Have an exit strategy.
When things start going crazy (as they sometimes will) or when your creepy workmate continuously bugs you about kissing under the mistletoe, it's probably time to say goodbye. Make sure you leave with your dignity and your pride intact. One of the best times to say good night is after your fourth drink or before the clock strikes 10pm. Don't bother saying goodbye to each person one by one – not only will this cause an unnecessary delay in your exit strategy, your co-workers are unlikely to be paying attention. Simply say (or even shout) a general goodbye, and wish them all a very Merry Christmas.